Finding the Perfect Wedding Transportation
Weddings are widely considered to be one of life's events. As such, the pressure is certainly real. The margin of error is pretty narrow and you need to ensure that everything goes off well. That is why you need to take a look at weddings, not just a major life event but as a major logistical undertaking. After all, the sheer number of people you have to deal with is no laughing matter.
That is why it is imperative that you hire a professional chartered bus service to make things a whole lot easier. With a passenger capacity ranging from24 to 42 passengers, these buses will make your wedding that much simpler .Don't believe us? Make sure to keep reading. This article presents readers with some of the things you can expect from a wedding bus rental.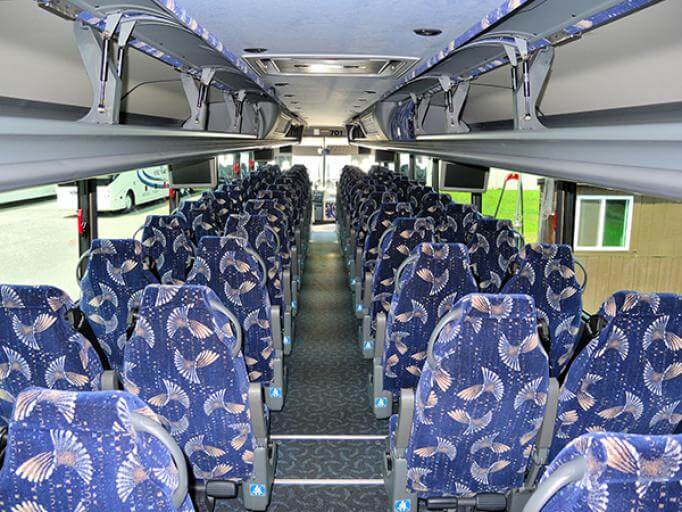 ---
Get a Free Quote for Service
---
Charter Buses for Weddings
The More Convenient Option
Weddings are a complicated affair that requires the transportation of dozens, if not hundreds, of people. That alone should give you an idea of how many factors you need to take into consideration during the day itself. By renting out a wedding bus, you can rest easy knowing that your guests will be where they need to be at the right moment you need them.
You no longer have to worry about that great aunt, with her bad eyesight, driving down the highway just to get to your wedding. Our professional chauffeurs will ensure that your guests are able to arrive safely. You can arrange a specified pickup point for all your guests or we can arrange a way to pick them up individually from their hotels and homes.
Ride in Style
Calling them buses hardly describes what these vehicles are all about. Far from the image that is associated with that particular type of vehicle, these wedding buses are oozing with style and elegance, making them apt for their purpose. If you wish, you can even opt to customize the vehicle to fit your own wedding theme. These rides can also be used for corporate transportation.
Needless to say, these buses are there to give your guests a great time before they get to the actual wedding.Most of them come equipped with world class amenities for the guests to enjoy. To give you a better idea, listed below are just some of the things you can expect:
Flat screen televisions
DVD Players
Champagne flutes and so much more.
Professional Drivers
If there is one thing you can count on, it is probably the unwavering level of professionalism that wedding bus drivers are known for. You no longer have to worry about guests getting lost as wedding bus drivers are known for their extensive knowledge of the local Oklahoma roads. You can also rest easy knowing that your guests will be able to get to and from your wedding safelyas these drivers would never endanger your guests on the road.
All Seasons Charter Bus Tulsa
All Seasons Charter Bus Tulsa is the best chartered bus service in Oklahoma. We cater to clients residing in the city of Tulsa and beyond. Remember us on your special day as we are more than willing to take some of the burden off your shoulders.
Posted on