Team Transportation Services
Renting a sports team bus is not just about renting a means of transportation. It is a chance for the team members to bond and learn more about teamwork. This is why you need to make sure that you are picking the right bus for your long trips. But don't worry about it. We've got your back. Contact us today and we will make it possible.
---
Get a Free Quote for Service
---
Bus Rentals for Large Sports Teams
It is Time to Give us a Call:
Sports team buses can go across the country. There are a few tips that can help you pick the best sports team bus rental on the market. Any successful trip starts with adequate planning. When you plan in advance, you can make sure that you are getting the best quotation. If there is a sports event, you will be able to secure a bus for your sports team at an affordable price.
Determine your route, the facilities you need to have on the bus and the total number of people who are going to be on the bus. These details will allow us to present you with all the available options to pick the most suitable one.
If you need extra storage, let us know. We will do what it takes to provide you with what you and your team members need. Your team supplies will be just where you need them. We can help you book the best Tulsa charter bus rental.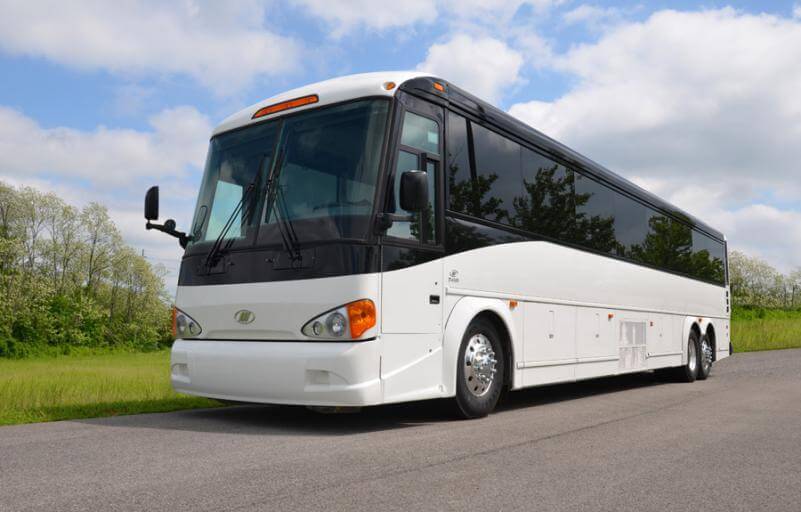 Tell us About Your Destination:
This is an important factor to discuss with us as a professional sports team bus rental company. Before reaching the final destination, your bus is likely going to make a few stops. You should discuss this piece of information with us. This will allow your bus driver to plan the route and make sure that you reach your destination as early as possible. You can tailor our service according to your preferences.
Extra Facilities:
Do you want to guarantee the comfort of your team? Tell us what you need and we can provide some extra facilities that your team members will love. Premium amenities include comfortable seats, TVs, DVDs, Wi-Fi, air conditioning and clean restrooms. This way you can make sure that your favorite sports team will be as comfortable as possible.
Our sports team bus rental services can provide transportation for team members' families and fans as well. All you have to do is contact us. We will do our best to give your sports team the best chance to succeed at what they do. Our company will facilitate transportation to big sports events. Team members, coaches, family members and fans will arrive safely and on time. Give us a call and we will make it happen.
Booking the best sports team bus rental is not complicated. Nevertheless, it is something that you shouldn't take likely. You need to make sure that your sports team will be comfortable before reaching the destination of your choice. Preparing a plan and talking about every detail in advance will guarantee that your trip will be a huge success.
Posted on