The Best Corporate Transportation
A corporation, as the word itself suggest, is composed of a group of like-minded people working towards the achievement of specific business goals. In short, to achieve these shared goals, they have to function as a team. Of course, there numerous ways to cultivate this type of dynamic.
Group activities and group travel certainly land high on that list because human psychology teaches us that these group activity will have lasting positive effects on the group's general interaction. This article presents readers with a brief explanation on why our corporate bus rentals are a good idea for any business, regardless of industry and size.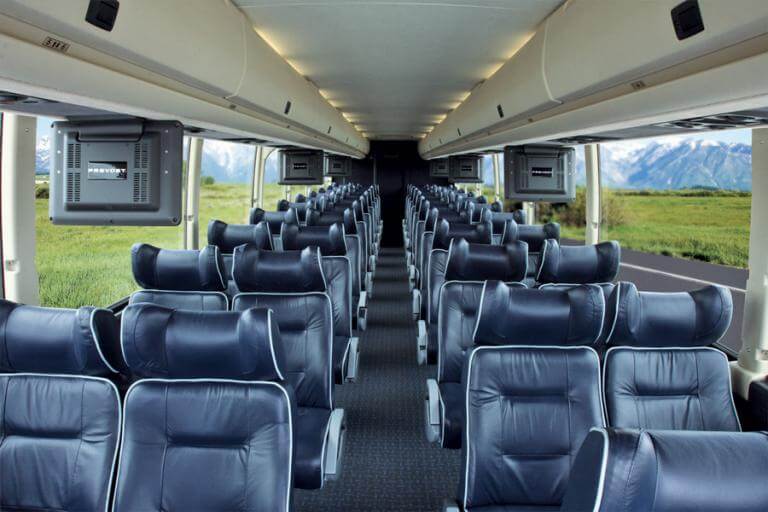 ---
Get a Free Quote for Service
---
Building Team Spirit
Coordinated travel has been known to improve any activity's chances of success. Fortune 500 companies know this for a fact. Whether a group of employees is going to a convention, business meeting, traveling to an airport or any sort of team building retreat, the most efficient way to do it would be together. With our services, we make ground transportation simple.
Entrepreneurs and corporations need to look at corporate bus rentals not simply as a means to transport employees from point A to point B. Instead, they should look at it from a human resources perspective. As group travel improves group dynamic, it will inevitably translate into happiness and productivity levels. Happier staff means better company growth and higher profits.
Unparalleled Safety
Of course, while the positive effects of group travel on employee morale are undeniable, there are also other benefits which cannot be overlooked. For instance, these Tulsa charter buses are known for their pristine track record on the road. You can certainly rest easy knowing that your people are in good hands.
This is due to the fact that corporate bus drivers come equipped with the right sort of training that leaves them prepared with any scenario on the road. Their mission is to ensure that all passengers are able to get to their desired destinations safe and sound. For instance, severe weather conditions can easily put a damper on things when employees have to drive themselves to a particular corporate activity. This is simply not the case when you have your own corporate bus as our drivers are more than capable of driving your group, regardless of the weather conditions.
Travel without the Hassle
One of the biggest issues people have to deal with when traveling by air is the tremendous amounts of hassle one has to go through. Security checks, while there for a reason, make things overly complicated, especially if you are traveling in a big group. In worst cases, you may even be forced to split up, defeating the entire purpose of your group trip. Renting a corporate bus solves these problems.
Hire All Seasons Charter Bus
If you are a company based in Tulsa or a firm operating in the great state of Oklahoma, then do yourself a favor and call the All Seasons Charter Bus Tulsa. We are one of the top service providers in the area and we would like to give your business a helping hand.
Posted on